Online Cohort
Behavioral Design Interactive Bootcamp
March 2022 Cohort
Rolling Applications. Spots are Limited.
This course has enlightened me about analyzing user behaviors, plus theories & strategies to induce behavioral changes.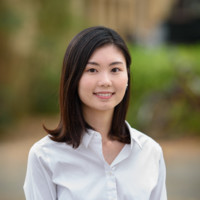 Elise Jiang
Product Manager, Visa

Learn the skills we've taught to these companies:
Google

Intuit

Aetna

Lyft

Kiva

Anthem

The World Bank
Learn Behavioral Science in Live Sessions with Expert Instructors
Irrational Labs has taught behavioral design to thousands of top companies across the world. We use our understanding of human psychology to unlock product innovations, conversion and retention strategies.
In this 4-week Cohort-Based Bootcamp you'll be engaging directly with our Irrational Labs senior behavioral scientists in live classes, discussions and Q&As, experts who have worked with our consulting clients like Microsoft, Anthem, LinkedIn and Credit Karma. You'll also have opportunities for intense, detailed feedback sessions for rapid improvement.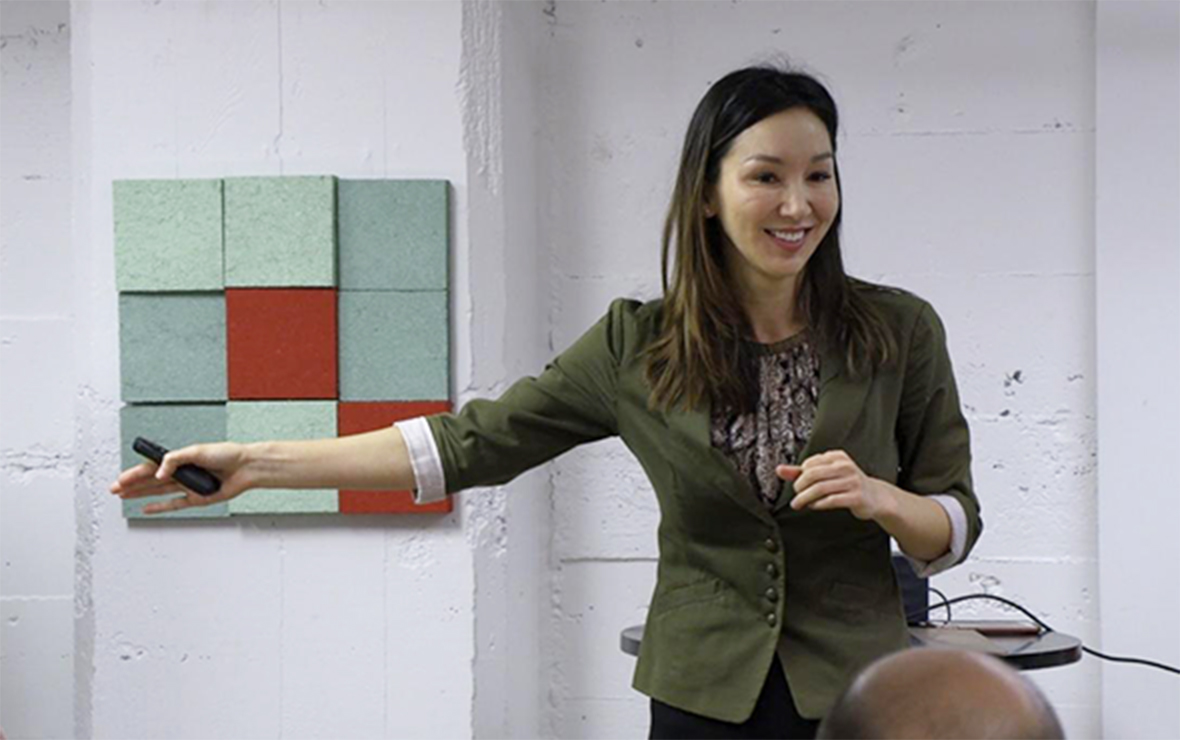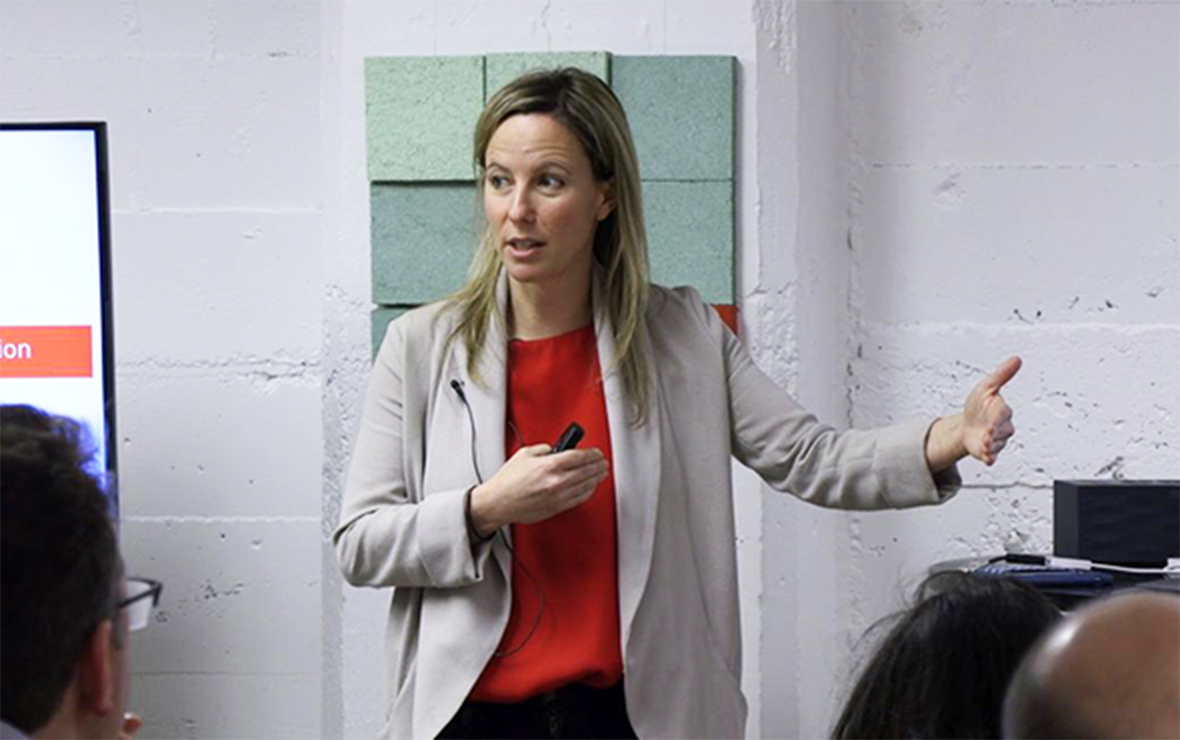 Irrational Labs has worked with the top companies, solving the hardest problems. I couldn't recommend the course more.
Dan Ariely
,
Author, Professor and Behavioral Economist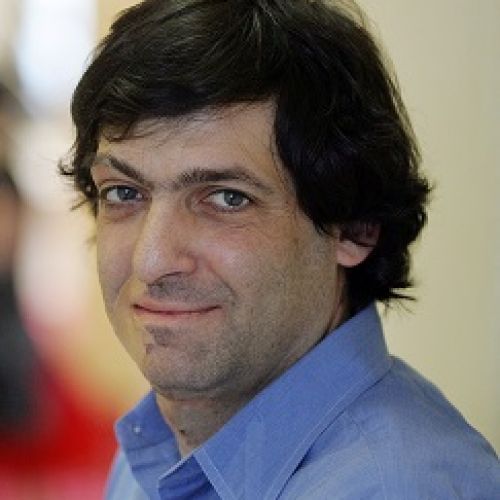 What Past Attendees Say:
Understanding the psychologies behind why people make decisions has been invaluable. Familiarity with behavior science is a must-have skill for all PMs.

Mathias Frese

Product Manager, Twitter
Much more than an introduction. I left armed with great ideas to make improvements in my work.

Ben Tingey

Innovation Manager, Atrium Health
This course gave me an entirely different perspective into how we make decisions, and gave me the tools to develop superior user experiences applicable to multiple situations of life and business.

Luis Carlos Sanchez
I loved this course. Now I have the vocabulary and research to more easy tell others at my company why we should change what we are doing.

Chelsey Paulsen

Sr. Technical Product Manager, Asurion
I'm sending my entire company to Bootcamp! We now have a framework, resources and data to formalize behavioral science into all of our strategies.

Jen Neumann

de Novo
This course is a game-changer. It gave me the tools for understanding people in more meaningful ways.

David Morera

Expat Buddy
As a Product Manager with years of experience building products that impact behaviors, this course gave me the framework and structure I have been missing in my everyday work.

Brody Clemer

Richardson Sales Performance
This course is worth the time and investment. Time flew by and I didn't want it to end! I learned invaluable lessons and insights that I can apply immediately.

Maegan Anders

Bowie Capital Management
Connect, Interact, and Engage With A Collaborative Cohort
When working with Irrational Labs, I learned invaluable lessons and insights that I can apply immediately, both professionally and personally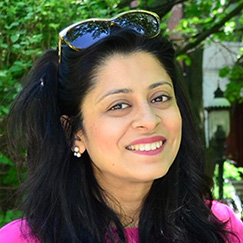 Rajul
Sr Product Marketing Manager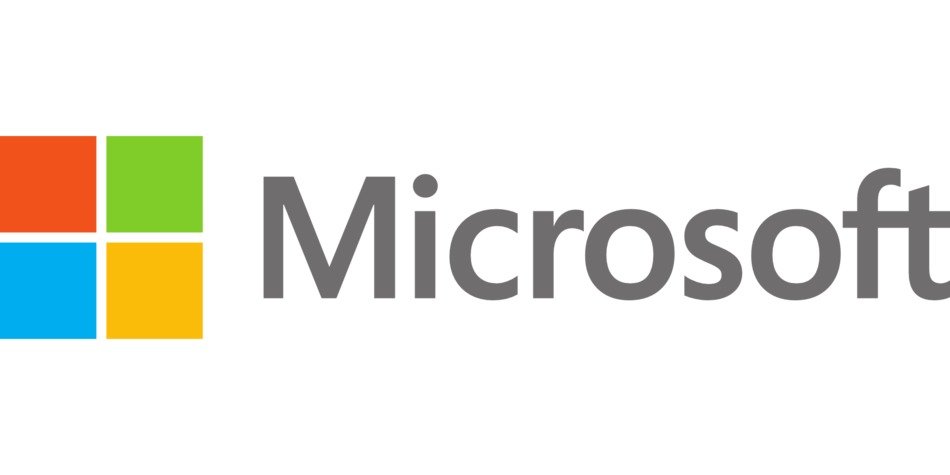 Weekly Schedule
March 9 – April 7
(all times PST)
Mondays
5:00pm - 6:30pm
6:30pm -7:30pm
Interactive Lecture
Optional Office Hours w/ Course Facilitator
Wednesdays*
5:00pm - 7:00pm
Optional Individualized Coaching w/ Behavioral Scientists
Thursdays
5:00pm - 6:30pm
6:30pm -7:30pm
Rapid Feedback + Small Group Collaboration
Optional Office Hours w/ Course Facilitator
The Curriculum
The 4-week Cohort-Based Behavioral Design Course will meet virtually each week, Monday and Thursday for 90 minutes. The weekly schedule will encourage brainstorming, questions, and thought-provoking discussions. Live sessions will allow interaction with the instructors and other business professionals through hands-on learning, exercises, lectures, and feedback sessions.
Week 0
Kickoff
Why behavioral economics is a shortcut for product design and marketing
Foundational principles of behavioral economics that will fundamentally reshape your thinking
The Behavioral Design Process: the 3-step method to design products that actually drive behavior change
Week 1
The 3Bs and Key Behaviors
The 3B framework for change: a simplified way to understand your customer's psychology
The most important (and least understood) step in behavior change: Defining a "key behavior"
Week 2
Behavioral Diagnosis and Barriers
How to reduce cognitive overload in your customer flows
It's all relative. How relativity drives our purchase decisions
How to get someone's attention and keep it (ethically)
How to leverage the "endowment effect" in your onboarding flow
Week 3
Benefits
Benefits: Doing the right thing for the wrong reasons
Smart way to keep customers engaged (a deep dive on "concrete-ness" and "identifiable victim"
Everyone else is doing it: The impact of Social Norms
Designing for incentives … and the mistakes most people make.
Week 4
Pricing, experimentation, and storytelling
Pricing 101: How to convey your product's value
Mental Models: How to shape your customer's narrative (great for new products and startups!)
The Behavioral Design Process: Experimentation
Bonus!
Becoming a Behavioral Scientist
FAQs
1. Who should take this course?
This course is for people who want to understand their customers' psychology — especially for anyone interested in product management, marketing, or design.
You should take this course if: 
You are building or growing a new product, service or feature that would benefit from insights on customer psychology, and answering questions like:
What feature should we build next? 

How do we get customers to love us?

What's the optimal pricing model?
You are building products or services that ask customers to take any kind of action including:
behavior change in domains like finance or health

enrolling in a product or program you're offering

opening an email or text and then taking an action

engaging with a product or service (and staying loyal to it)

referring friends and family to your product
A treasure trove of insights exists about why people do what they do. The current product, design and marketing tool kits only expose us to the tip of this research iceberg. You will go deep on the psychologies that can drive you and your customers to adopt, engage and retain your product or service. You will have a variety of experiences applying these ideas to general business problems and get your hands dirty working on a personal or professional goal that is important to you! You will learn by doing, with Irrational Labs's Behavioral Scientists and a cohort of professionals dedicated to using behavioral science to improve people's lives.
2. How is the cohort-based bootcamp different from the self-paced version?
You'll receive live instruction and real-time feedback from Irrational Labs Behavioral Scientists & coursemates over the course of four weeks (see the schedule described above). The self-paced course is 8 weeks, and  interaction with teachers is primarily through Slack, but allows you to engage with the course content at your convenience. 
If you're looking to tackle a pressing professional challenge in a timely fashion with real-time support, the Cohort-Based Bootcamp's collaborative structure is likely your best bet. The synchronous coaching from Irrational Labs Scientists may get you where you want to go faster than the self-paced course.
3. When are the sessions?
We'll be together for four weeks + our kickoff session on Wednesday, March 9th. You'll have a session every Monday and Thursday for 90 minutes + two hours of available coaching time on Wednesdays.  
Required course sessions – 5:00 pm – 6:30 pm PST
Wednesday Kick Off: March 9
Mondays: March 14, 21, 28 and April 4
Thursdays: March 17, 24, 31 & April 7
Office Hours with the Course Facilitator are available after class, from 6:30 pm to 7:30 pm.
Optional Coaching with Behavioral Scientists – 5:00 pm – 7:00 pm PST
Wednesdays: March 16, 23, 30 and April 3
Happy Hour – 9:00 am – 10:00 am PST
Friday: March 25th
4. What is behavioral science?
People don't always act rationally. We say one thing and do another. We even act against our best interests. Behavioral science studies these complicated, surprising behaviors. The field sits at the crossroads of psychology and economics – exploring the effects of cognitive, emotional, and social factors surrounding our decisions, and ultimately, our actions. The application of behavioral science is typically called behavioral design. 
More and more, companies are also using behavioral design to conduct user research, develop products, and design experiments that drive behavior change and growth. This course uses behavioral science to offers you an end-to-end lens for product and service development that helps teams think differently about their customer.  
This course will teach you: 
Silicon Valley's insights on why your customers make decisions

, including how companies actually leverage behavioral science.
Easy-to-learn tactics that change users' behavior for good

. For example, the "3B framework" used by companies like Intuit and Microsoft to induce behavioral change.
How to bring behavioral economics to your organization in a scalable and ethical way,

by learning when and how to conduct experiments that can drastically increase your conversion and retention rates.
The top psychological biases impacting you and your customers

. We'll cover many insights ranging from everything from the effect of cognitive overload to the impact of social norms ("Everyone else is doing it").
Smart ways to keep customers engaged that aren't always what you'd expect, and

a deep dive on "concrete-ness" and "identifiable victim." 
And MUCH more including and not limited to LIVE instruction, team workshops, certificate of completion, access to our Slack community, videos, case studies, interactive exercises.
5. Who is Irrational Labs?
Irrational Labs was founded by author and professor Dan Ariely and Kristen Berman. Our mission is to use behavioral insights to help people live happier, healthier and wealthier lives. Hundreds of companies have used our process to build new innovations and improve existing ones.
Companies like Google, Fidelity, Lyft and Uber, Aetna, Microsoft, Intuit, Indeed and AARP have brought us in as consultants for their product and marketing teams to drive growth and engagement. Dozens of seed or series-A startups have relied on us to help them understand their customers' needs and build products that solve them. We are product designers and behavioral scientists. We are deeply passionate about designing our systems and our environment to change behavior for the good.
6. Who is teaching the course?
This course instruction will be led by Kristen Berman, CEO and co-founder of Irrational Labs. Berman has worked with dozens of companies in Silicon Valley to help them rethink their product and marketing strategies, specifically collaborating with leaders from Google, LinkedIn and Indeed to solve their toughest challenges. The day-to-day facilitation and organization of the cohort will be done by by Ryan Goble — our Chief Learning Officer.
You'll also get hands-on instruction from Irrational Labs senior behavioral scientists and managing directors that normally work 1:1 with top companies. This team is on the ground on a day-to-day basis with top companies — designing products and running experiments.  
7. What is the weekly time commitment?
We recommend you set aside 4 hours each week for this course — You'll have 3 hours of online sessions (two 90-minute Zoom meetings on Monday & Thursday) + 1 to 2 hours outside of classes to explore readings and finish the assignments we start during class time. Additionally, we offer 4 hours of coaching and office hours each week (office hours after class on Monday & Thursday + formal coaching sessions on Wednesday) + two optional virtual happy hours on Fridays with activities to help you get to know your coursemates outside of the classroom.  
Like most things in life, you get what you put in. You will also be making a commitment to collaborate with classmates as you develop ideas together. To get the most out of the course, we encourage you to make room in your life and calendar for it. 
But the really neat thing to expect? You'll start seeing the world a bit differently. During this course, you will start thinking like a behavioral scientist. So while there are the actual (and non-trivial) time commitments to be aware of, you should expect to become immersed in the content in a way that seeps into your daily life. You'll ask more questions. You'll be more curious.
8. What are we doing during each session?
Mondays (and our Friday kickoff) are jam packed with content. We bring in a top behavioral scientist to teach an interactive lesson on the behavioral design process and the most important BE psychologies.
Wednesdays (optional) we get our hands dirty & learn by doing. Bring in the project you're excited about and our behavioral scientists will help you apply the concepts you learned on Monday. 
Thursdays are for rapid feedback and collaboration. Kristen will give real time feedback on projects, we'll pair you with peers who can help improve your thinking and we'll have time for you to process readings in small groups. 
9. How can I lower the cost?
Pro tip: You can ask your company to sponsor you. A lot of companies have a professional development budget for things exactly like this.
We also offer nonprofit and government employee discounts, as well as a 'COVID-19 front-line worker' discount. Learn more
10. How do the online sessions work?
Once we enroll our entire cohort, you will get access to:
a shared calendar for our interactive sessions with links to a Zoom url we'll use for all sessions 
Right before the course begins (Jan of 2022) you'll receive access to:
a learning platform called Podia that will guide you through each week with content, readings, and assignments

a course overview map (similar to a syllabus) to make sure you have the big picture

a private Slack channel where the class and instructors will regularly interact outside of our live sessions
In short, we will make sure you have access to all the digital tools you'll need to have a great learning experience!
11. What are the course qualifications?
No previous experience in behavioral economics or design is necessary. If you have read a few behavioral economics books, you'll still learn many new things. We focus on applying behavioral insights to your daily work!
We believe the power of behavioral design should only be used to make a positive impact in the world. For that reason, course access is only allowed to those whose work is focused on making people happier, healthier, or wealthier. We do not allow admission to certain industries that may not align with 'behavior change for good.'
12. How long do I have access to the content?
You have access to the course for 2 months — that's 4 weeks of actively receiving new content, plus another full month to review and cement your learning.
13. How does the application process work?
We'll evaluate your application within 24-48 hours. Once accepted, we'll send you a payment link to complete your enrollment. It is first-come, first-serve; to secure your spot, you must pay. After payment is received we will send you calendar invites for all the class sessions.
14. Can I participate with colleagues from my company?
Yes, and if 5 people from your company join the cohort, you'll get private breakout groups with your team. Contact us to learn more.
I feel like we've been given a pair of X-Ray glasses to see a hidden world driving user behavior. These insights and tools will shape how we build experiences for the foreseeable future.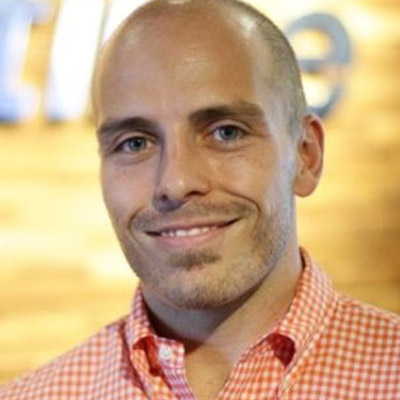 Ryan Murphy

Behavioral Design: March Cohort
8+ hours of lectures from our top behavioral scientists + CEO
Weekly rapid-feedback sessions with IL scientists
60+ downloadable articles, case studies and quick guides
Learn 20+ key psychologies to help with your largest behavioral challenges
Membership in our Slack community of peers and instructors
Custom Courses
Private, customized courses for your team are also available, starting at $3,000 per person (must meet minimum number of participants).