Dates
Next session coming soon! Check back in mid-2020
The opening and closing sessions meet in-person in San Francisco.
In between, there are 8 online sessions. These are live, interactive sessions via Zoom and last two hours. These sessions are during the workday for PST-EST timezones.
We'll release new dates in mid 2020. Stay in the loop.
Who Should Apply
This program is best suited for product, marketing, and design leaders who are looking to develop deep expertise in using behavioral economics. You'll advance your career with a deeper and differentiated understanding of customer psychology. You'll drive your business results by immediately being able to apply learnings to your company priorities.
Program Fee
Individual Pricing:
$14,800
Group Pricing:
$9,800 per person, 2 people from the same company
$8,900 per person, 3 people from the same company
Ask about our nonprofit discount. 
Program fee includes food for SF sessions, but does not include travel costs.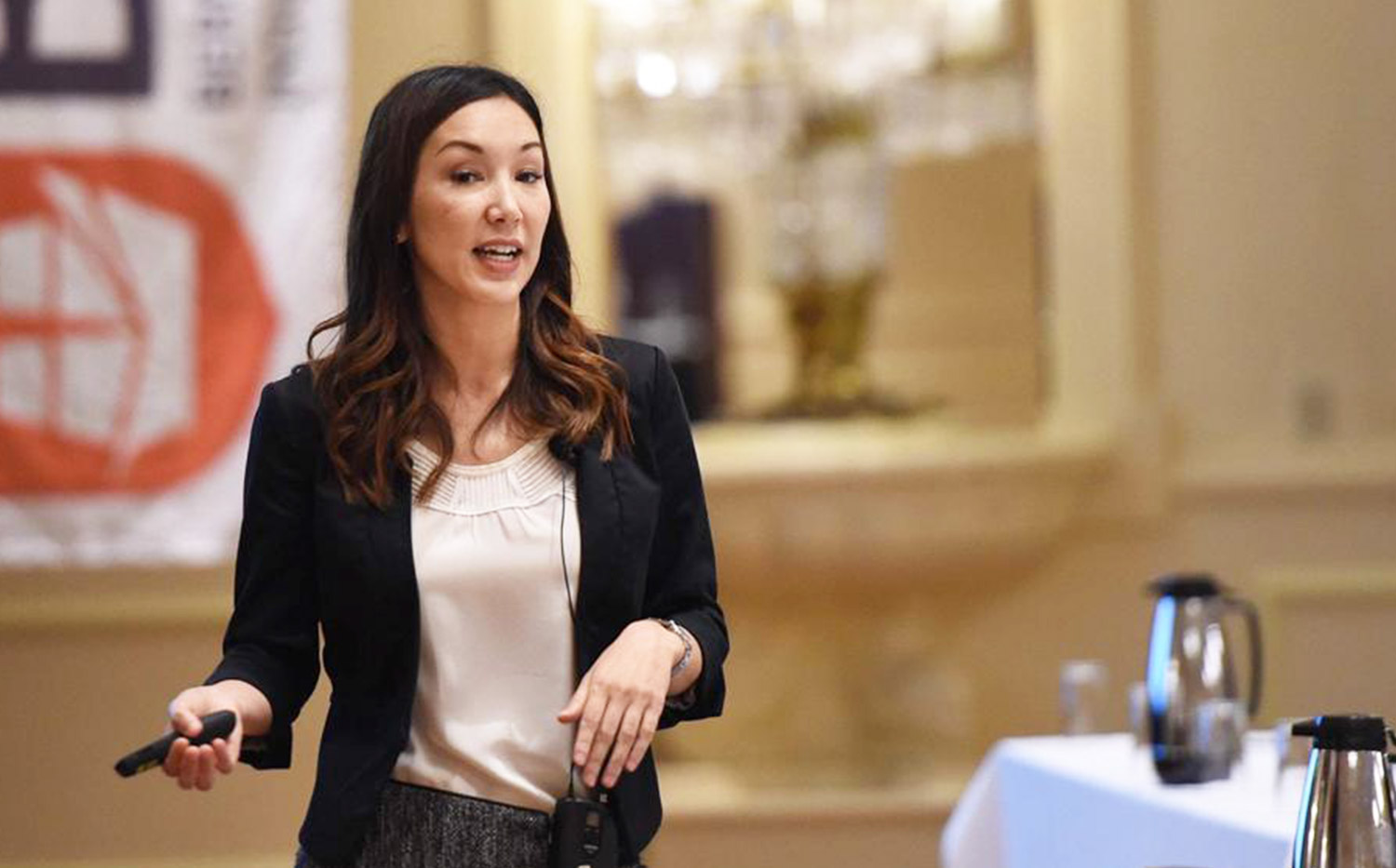 The Course
In this intensive part-time course, you'll learn how to apply key insights about consumer behavior, make environmental adjustments to trigger decisions that will improve your customer's health, wealth, and happiness — and your business outcomes.
What you'll take away:
Actionable insights on how to leverage behavioral science in your product and feature development

The "3B framework" for behavior change: Solve for human biases (used by companies like Google and Facebook)

How to bring the art of experimentation into your product infrastructure and corporate culture

Survey & experimental design methodologies, including statistical best practices

Tools, like a behavioral diagnosis, that help you evaluate your current product experience and prioritize changes

Materials to enable you to train the rest of your team

How to use behavioral science ethically

Certificate of completion of the course
10-Week Bootcamp Curriculum
Opening Kickoff in San Francisco
Sessions 1-2
An Accelerated Deep Dive into Behavioral Economics
Session 3
How to Get – and Keep – People's Attention
Session 4
Engagement & Retention: Designing Products People Love and Stick With
Session 5
The Psychology of Pricing
Session 6
Behavioral Product Management Tools & Frameworks
Session 7
Designing High-Impact Experiments
Session 8
Experimentation Pro Tactics: Avoiding Common Mistakes
Session 9
Critical Eye: How to Evaluate Designs Using Behavioral Science
Session 10
Behavioral Marketing: How to Launch Products and Get Traction
Closing Weekend in San Francisco
Sessions 11-12
Putting it All Together: Becoming a Behavioral Scientist & Bringing Behavioral Science Back to Your Org
You'll be a part of our Behavioral Economics slack and community:
Intimate learning experience with a community of your peers

Active conversations and feedback on your projects

1:1 coaching from behavioral experts
Who should attend BE Bootcamp?

This 10-week course is for people who are serious about integrating behavioral economics into their careers and leveraging the tool kit on a daily basis. Attendees of the 10-week Bootcamp will walk away with actionable knowledge and materials to train an entire organization on how to apply behavioral economics insights. We give you tons of real-world practice, 1:1 consulting and hands-on help to internalize the insights to your business and your needs.  Human decision making is nuanced. It's not straightforward. In this 10-week Bootcamp you'll not only appreciate the complexities of your customers' behavior but you'll start to see the creative ways you can hack into it! As someone who is working to change behavior – for good – you'll gain the superhero power of being able to assess problems and design solutions that change behavior in ways that drive a massive impact in the world.
All of our courses are for people who are committed to building/growing products and services that change behavior for the better. But, our courses are not for everyone. They're for people who are curious about human psychology and decision making.  They're for people who want to know drives their customers to act (or not act). They're for people who question their intuition and are constantly seeking insights about what actually works.  We have found that people in the roles of product managers, designers, researchers, and marketers are immediately able to apply this to their day to day jobs. People working on products or services that positively impact their customers well being have the best shot at being accepted (i.e., health tech, fintech, edtech, productivity software).

What is the weekly time commitment?

During this course you will start thinking like a behavioral scientist. So while there are the actual (and non-trivial) time commitments to be aware of, you should expect to become immersed in the content in a way that seeps into your daily life. You'll start seeing the world a bit differently. You'll ask more questions. You'll be more curious. We even hope that your friends start noticing that your conversation has shifted a bit!
Of course, there is the actual time you'll need to devote to make that shift possible! The course consists of opening and closing in-person sessions in San Francisco and 8 online sessions that will last about 2 hours each. In addition to the classes, plan on spending 2-3 hours outside of class each week working on (fun!) homework assignments.

Do I get a certificate?

Alumni who have successfully passed the course can put this course on their LinkedIn and will get a certificate of completion!

How can I lower the cost?

We encourage multiple employees from the same company or business unit to attend because this will increase your ability to leverage and apply insights from BE Bootcamp and drive meaningful collaboration and outcomes for your company. The more people you bring, the better discount we can give!
If you are from a non-profit, we will consider scholarships to support you. There are a limited number. Please mention in the application.

Can I still apply if I am unable to attend the opening and closing in-person sessions?

No, the in-person sessions are a critical part of the program where attendees will work with instructors and fellow classmates face-to-face to apply the behavioral principles taught over the course of the ten-week class. We will release more dates and locations soon!  Stay in the loop.

Will Dan Ariely be my new best friend?

Maybe, but fyi he typically gives remote lectures for BE Bootcamp depending on where in the world he is at the moment.

How do the online sessions work?

Online sessions are conducted via Zoom. They are live and involve active participation, so get your computer microphone and video ready!

What are the course qualifications?

Applicants should have at least three years of work experience. No previous experience in behavioral economics is necessary. Preference will be given to teams and individuals from companies whose work is focused on making people happier, healthier, or wealthier.

When is BE Bootcamp?

Next session coming soon! Check back in mid-2020

The opening and closing sessions will meet in-person in San Francisco.

In between, there are 8 online sessions during the work week. These are live, interactive sessions via Zoom.

Sign up for our mailing list and we'll keep you posted on when we release additional dates.